Audio Bible UKJV helps Christians read through the entire Holy Bible. It includes the Updated King James Version, a new version of KJV without antiquated and archaic words. If you like King James Version, you will love the Updated king James Bible. Try it!
Download now for free and go to any chapter or verse with easy scroll functionality.
ENJOY UPDATED KING JAMES BIBLE ON YOUR ANDROID
– Free and offline: explore your Bible wherever you are, even where there is no internet network
– Audio Bible option: listen to Scriptures on your smartphone
USE BOOKMARK, SEARCH AND NOTE FEATURES
– Bookmark verses and add to favorites: this feature ensures that you never lose verses you like
– Notes: you can make and save notes
– Font size: you can adjust the font size of the text by using the font adjuster
– Search feature: you can search for keywords in the Bible
– Night mode that will let you read the Updated King James Bible in a dark room without hurting your eyes.
– The app allows you to create your own photos with verses to post on networks
– Share verses and passages of the Holy Bible by Social Media and also send them by e-mail, Messenger or WhatsApp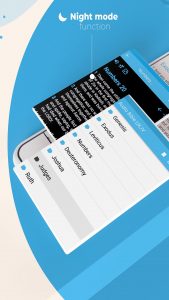 DAILY ENCOURAGEMENT
– Receive the verse of the day, the greatest motivation to start your journey
– Read your Bible every day! This app is the best guide for Christians who want to grow in their understanding of God's Word.
– This app contains all books and chapters of the Old Testaments and the New Testaments:
Old Testament: Genesis, Exodus, Leviticus, Numbers, Deuteronomy, Joshua, Judges, Ruth, 1 Samuel, 2 Samuel, 1 Kings, 2 Kings, 1 Chronicles, 2 Chronicles, Ezra, Nehemiah, Esther, Job, Psalms, Proverbs, Ecclesiastes, Song of Solomon, Isaiah, Jeremiah, Lamentations, Ezekiel, Daniel, Hosea, Joel, Amos, Obadiah, Jonah, Micah, Nahum, Habakkuk, Zephaniah, Haggai, Zechariah, Malachi.
New Testament: Matthew, Mark, Luke, John, Acts, Romans, 1 Corinthians, 2 Corinthians, Galatians, Ephesians, Philippians, Colossians, 1 Thessalonians, 2 Thessalonians, 1 Timothy, 2 Timothy, Titus, Philemon, Hebrews, James, 1 Peter, 2 Peter, 1 John, 2 John, 3 John, Jude, Revelation.
https://play.google.com/store/apps/details?id=audio.bible.kjv.free.download